Porcelain Veneers 89103

A veneer is a very thin layer of porcelain or composite material which is specially made to cover a tooth. They are a very popular way of enhancing the appearance of your teeth and hence your smile. Veneer are individually tailored to a specific tooth and manufactured in our lab at Reflection Dental Las Vegas, then bonded to your tooth using a special application process to ensure a strong and aesthetically pleasing result.
Our Reflection Dental LV Cosmetic Dentist can fit porcelain veneers 89103 to enhance your smile by covering over broken, worn, cracked or decayed teeth. They may be used in combination with other cosmetic dental techniques such as dental crowns and aesthetic bonding to improve the overall appearance of your teeth, and enhance your oral hygiene and comfort. You look after them in the same way as you do your normal teeth, through regular brushing, flossing and dental check-ups.
You will need two visits to Reflection Dental in Spring Valley NV to sort out your veneers. Our 89103 dentist will need to make a mold from the teeth to be veneered, and choose an appropriate shade of white for the veneer. If you're having them all done then then you can have them as white as you like, but if we're only doing some then it's best to have them match your existing teeth. We would always recommend that you have an even number of teeth repaired for a better more balanced smile. Your teeth will need to be cleaned with a fluid which helps to bind the veneers to the tooth along with a special light.
We would recommend you contact your dentist at Reflection Dental in Las Vegas to arrange consultation to decide how many veneers you need, whether this is the best option for you, or whether a combination of different types of cosmetic dentistry procedures may be more appropriate.
Case Studies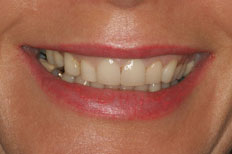 Before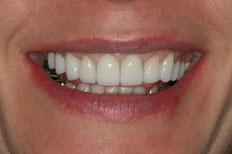 After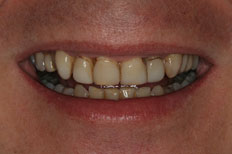 Before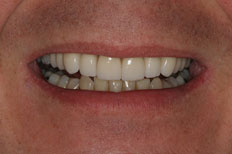 After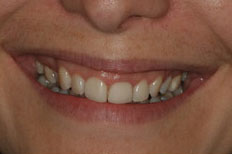 Before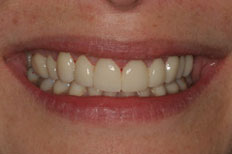 After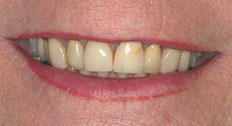 Before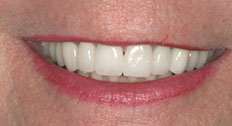 After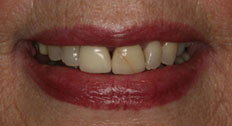 Before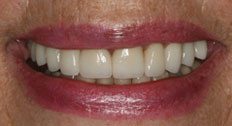 After
It's changed my life!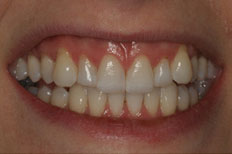 Before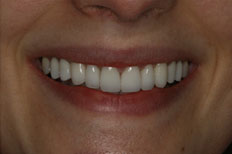 After
Porcelain Veneers completely changed my smile! They made me feel like a new person. I can smile with confidence for the first time in my life. Thank you Reflection Dental!
Client Testimonial