Reflection Dental in Spring Valley Las Vegas use crowns 89103 and bridges to repair or replace broken or missing teeth. They are permanently fixed in place by cementing them to the existing teeth. They are not removable like dentures.
Crowns
What are dental crowns?
A crown may be used to repair a damaged tooth, covering the damaged area, acting like a cap, to prevent further decay and in the process adding strength to the tooth, and improving its appearance. A crown is usually made from porcelain or a ceramic material to match the color of your teeth. A crown may be an appropriate solution for instance to protect a decayed, cracked or fractured tooth, replace a large filling, strengthen a tooth, or disguise a badly shaped tooth. Crowns are also used in conjunction with dental implants.
Check out Our Forever Crown Today!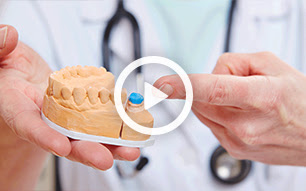 Bridges
What are dental bridges?
A bridge is used where one or more teeth are missing, filling in the gap, and in the process, both improving the appearance of your smile and reducing the risk of any gum disease or other disorder of the oral cavity. The bridge is cemented to the surrounding teeth by our dentist 89103.
The process for fitting a crown or bridge at Reflection Dental first involves reducing the size of the relevant teeth to make room for it. A mold is taken of the teeth by your 89103 dentist from which to fabricate your crown or bridge. A temporary crown or bridge will be used to protect your teeth whilst your permanent one is being made. This will then be removed in order to apply the permanent one when ready.
Crowns and bridges fitted in Las Vegas by Reflection Dental can last forever if properly looked after with proper dental hygiene and regular check-ups. When first fitted you should not try to chew hard foods such as hard candy in particular ice.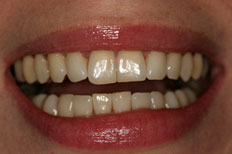 Before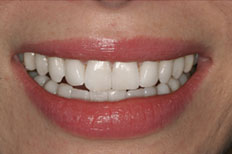 After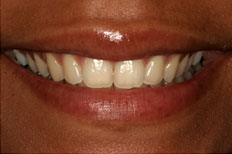 Before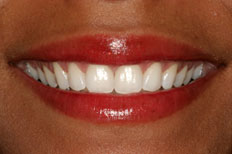 After