Dental Bonding 89103
Aesthetic dental bonding 89103 or dental bonding by Reflection Dental Las Vegas, is a quick and inexpensive method of cosmetic dentistry and a sure way of achieving that perfect smile. Aesthetic bonding can be used to cover up chipped, cracked or broken teeth, transforming your appearance overnight.
The aesthetic bonding procedure used by your cosmetic dentist 89103 in Las Vegas involves applying a special resin (a type of durable plastic) the color of your tooth onto the tooth itself. This is then hardened and bonded to the tooth by the use of a blue light so that it effectively becomes a part of the tooth. This aesthetic bonding procedure is relatively simple and yet can have a dramatic effect on your appearance.
Aesthetic bonding can be used as part of our cosmetic dentistry procedures in conjunction with dental veneers and crowns to improve the overall appearance of your teeth and smile, although the aesthetic bonding is much cheaper, and can be performed independently. At Reflection Dental in Las Vegas we can use aesthetic bonding to re-shape teeth, close gaps between them, repair broken, chipped or decaying teeth and even make those badly stained teeth look better. The process can be particularly beneficial for enhancing the appearance of the front teeth where small defects can have a dramatic impact on your appearance and self-confidence.
Why not contact Reflection Dental in the heart of Las Vegas' Spring Valley to see how aesthetic bonding could benefit you. You may be surprised at the speed and expense of the procedure by our 89103 dentist, which can normally be completed in a maximum of two sessions in our office.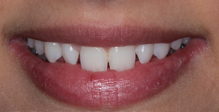 Before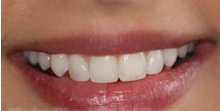 After
Actual bonding case before and after and description from Reflection Dental Las Vegas for bonding here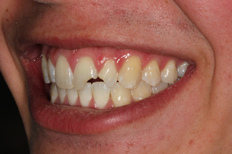 Before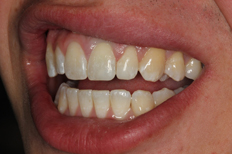 After
Actual bonding case before and after and description from Reflection Dental Las Vegas for bonding here