Orthodontics & Invisalign® Invisible Braces
Available
Our Doctor is an Invisalign® Dentist 89103, treating patients throughout the area. Invisalign® is an excellent way to straighten your teeth and adults of all ages often prefer it over traditional metal braces. If you want to improve the appearance of your smile, call us to schedule a consultation and see if Invisalign® is right for you.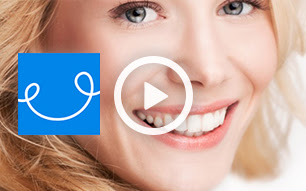 Invisalign®
Invisalign®, the revolutionary treatment for crooked teeth is now available in Las Vegas at Reflection Dental in Spring Valley. The modern alternative to the traditional but unsightly and often uncomfortable metal wire and bracket braces is almost invisible when fitted, and straightens out teeth for a stunning and confident smile. Invisalign® is now the number one choice for most late teens and adults wanting to achieve that perfect teeth look.
The process begins with an X-ray, and then a computer generated model is used to project the movement of your teeth from their current to desired positions, and a series of transparent aligners are made to assist this movement over time and gradually straighten your teeth.
We may recommend braces to deal with different orthodontic problems including, crowded or widely spaced teeth or overbite. Invisalign® was originally designed for older teenagers, where image is particularly important, but here in Las Vegas adults are also increasingly turning to Invisalign®. It may not be suitable for all our patients however, as it needs to be worn for a minimum of 22 hours per day. This is not appropriate for babies, young children and even younger teenagers as they may find it difficult to stick to this routine, in which case, conventional braces may still be recommended.
We have different types of braces available at Reflection Dental Spring Valley NV, including clear aligners like Invisalign®, inside braces and ceramic braces, which have varying degrees of visibility, but all much less obvious than metal braces. Teen Invisalign® for example is virtually invisible. Be sure to talk over with one of our team, which option is the right one for you or your child.
The average treatment time for the use of Invisalign® is 13.5 months, but it will vary with your own personal circumstance: degree of movement required etc. Book a free consultation at Reflection Dental with your cosmetic dentist 89103 to help you decide which solution is the most appropriate for you, and be sure to check our Gallery of Smiles to see just how good an Invisalign® smile can be.
Case studies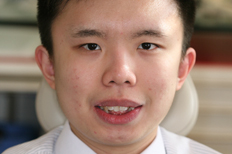 Before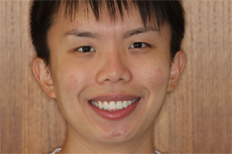 After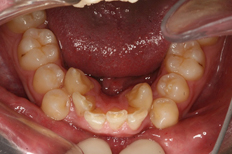 Before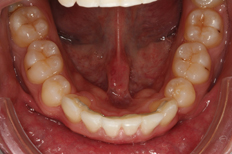 After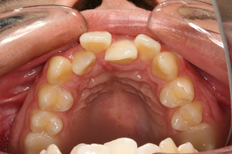 Before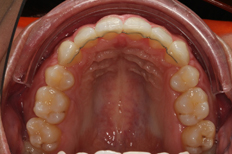 After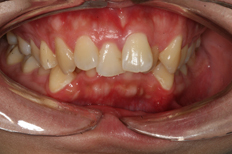 Before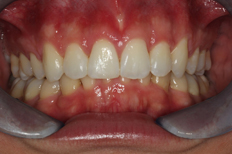 After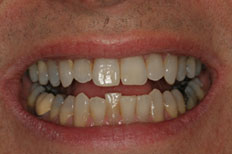 Before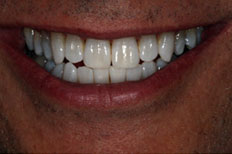 After
I'm usually pressed for time in the mornings, and I appreciate how Invisalign doesn't slow me down. I just pop out the aligners, brush my teeth and pop 'em back in.
Client Testimonial
Invisalign® Braces - Treatment Time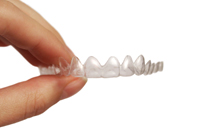 Suspendisse sit amet libero vestibulum, dapibus libero id, commodo tortor. Suspendisse sem nulla, tincidunt eget elit in, iaculis ultrices ante. Proin feugiat tellus in quam sollicitudin tincidunt. Class aptent taciti sociosqu ad litora torquent per conubia nostra, per inceptos himenaeos.
Praesent ac mi id tellus placerat fermentum. Integer arcu dui, semper sed lorem id, efficitur feugiat tellus. Proin sit amet tempor est. Sed commodo massa ut velit consequat viverra. Donec justo ipsum, posuere eu aliquam non, efficitur vel nunc. Aliquam sit amet lacus viverra urna dictum accumsan quis et lorem.
Phasellus scelerisque nibh diam, non convallis libero ornare at. Sed tempus lacus a efficitur tempus. Nulla in odio ultrices, bibendum odio id, porta turpis. Maecenas feugiat enim non diam hendrerit molestie eu eu urna. Suspendisse ut tincidunt sem.
esent ac mi id tellus placerat fermentum. Integer arcu dui, semper sed lorem id.
Will - Client Testimonial
Register your interest for Invisalign® offers
Proin sit amet tempor est.