Invisalign 89103 Dentist Las Vegas, NV
Date:
If you like the idea of straighter teeth for you or your child, but have always hated the idea of metal braces; there is now a far more attractive option. You may have heard of invisible or clear braces, as they have become very popular and more dentists are beginning to offer them. Invisalign® clear braces are virtually invisible, fitting over the top of the teeth, so you get the benefit of straight teeth without the unsightliness and discomfort that goes with metal braces.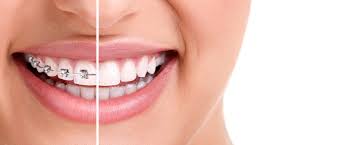 Invisalign® braces work in the same way as the traditional braces to move your teeth from their existing position to a straighter more attractive one, and are fitted by our dentist in Las Vegas 89103. They consist of one or more sets of clear plastic aligners which are custom made to gradually move your teeth to their correct alignments. They need to be worn for at least 22 hours per day and so are not suitable for young children and younger teens. At regular intervals you will need to wear a new set of aligner and you will feel slight pressure each time this is done.
The huge advantage of Invisalign® from Reflection Dental in Las Vegas is that you will retain your smile throughout your treatment, no need to feel ashamed of opening your mouth, and no-one needs to know you're wearing them.
Here are some of the advantages of Invisalign® braces fitted by Reflection Dental in Spring Valley, NV as opposed to traditional braces.
Virtually invisible
Less discomfort
Easily removed and replaced
Once a day cleaning for easy maintenance
More hygienic since they are taken out for meals and teeth cleaning
Teeth less likely to suffer decay during treatment
Treatment period reduced to between 12 to 19 months on average
Reduced irritation to mouth and tongue
May be removed for special occasions
Invisalign® braces really are a revolutionary treatment for crooked teeth. The only drawback is that they do tend to have a slightly higher cost than traditional braces. However we're sure that after you've spoken to your Invisalign® dentist at Reflection Dental in Las Vegas, you'll agree that the difference is not enough to wipe the smile off your face.